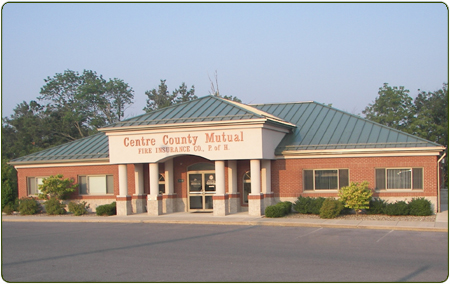 Centre County Mutual Fire Insurance CO P of H:
3555 Benner Pike
Bellefonte, PA 16823
View a Google Map
Phone: (814) 355-4855
Fax: (814) 355-4835
info@centrecountymutual.com
Hours of Operation:
Monday thru Friday 8:00 AM to 5:00 PM EST/EDT
Make a Payment
Click here to make your payment or call our office during the above Hours of Operation to make your payment on the phone.
In Case of an Emergency:
Please contact your agent. His/her name and phone is listed on your policy. If you cannot reach your agent please try our Emergency Claim Number, (814) 933-9654.